At both Windsor Law and Detroit Mercy Law, we are proud of our Canadian & American Dual JD Program alumni. Since its inception in 1983, over 740 graduates have gone on to great levels of success in the legal profession and beyond, on both sides of the border. Check out the following perspectives and stories from some of our alumni: 
Alexander Treiber ('16), Litigation  Associate, Sullivan & Cromwell LLP - New York City, NY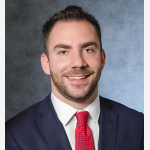 "The Dual JD Program has set me up for my truly "cross-border" career. After practicing law in Toronto, I recently transitioned to working for an AmLaw 100 law firm in New York City. While the curriculum is certainly challenging, double the degrees means double the opportunities."
What is your current role? Describe your work.
I am a Litigation Associate at Sullivan & Cromwell LLP in New York City with a general commercial litigation practice. Recently my work has focused mainly on products liability cases related to ongoing class actions about allegedly defective emission technologies and airbags installed in vehicles.

What was the most rewarding part of your law school experience?
My most rewarding part of law school was being elected by my peers as VP Academic of the Windsor Law student government (known as the Students' Law Society (SLS)) and successfully advocating for a constitutional amendment to the SLS constitution so that the proportion of guaranteed positions for Dual JD students on the SLS Executive was more reflective of the proportion of Dual JD students at Windsor Law. The referendum passed with over 81% of the vote in favour! Advocacy comes in all forms and I was extremely satisfied that I helped make the Windsor SLS government a little more representative than when I joined it.
Do you have any advice for current Dual JD students or law students in general?
Take advantage of every opportunity that the program uniquely offers you as a Dual JD student. Get to know your professors and Deans on both sides of the border; join clinics and clubs on both sides of the border; and definitely make friends on both sides of the border. The opportunities you take advantage of in law school and the relationships you form with the people you meet will open doors you don't even know about yet.
Jessica Tracey ('17), Solicitor and Counsel, BC Hydro - Vancouver, BC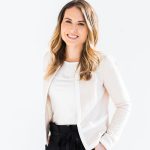 "My entrance into the legal profession has been non-traditional. I entered law school with an idea of how and what I thought my legal career would look like based on my interests, values and passions. The Dual JD experience allowed me the opportunity to stay true to my path by offering a diversified range of courses on both sides of the border that have provided me with a solid foundation for a career as an in-house lawyer. As we all know, the law is not always black and white. It is the grey area that interests me and how business decisions are made in that grey area. As a Solicitor and Counsel at BC Hydro, I get to analyze not only the legal issues but also how they apply in everyday business decisions when there are competing corporate priorities. With a passion for the environment, business and the law, working at BC Hydro couldn't be a better fit!"

What is your current role? Describe your work.
I have a general corporate practice. As a junior lawyer, I enjoy the diversity and love that every day is different. I can be drafting trademark license agreements one morning to reviewing regulatory filings in the afternoon. Working for one of the largest utilities in Canada, which serves  95% of the population of British Columbia, we are faced with complex and challenging legal issues. I get the opportunity to work on a wide range of issues and practices areas from public procurement, regulatory, properties, Indigenous Relations, dispute resolution, intellectual property, information technology, privacy, human resources and the list goes on.
What was the most rewarding part of your law school experience?
The most rewarding part of my Dual JD experience was being able to attain an American and Canadian law degree near my hometown of Woodslee, Ontario. Although I love the mountains and West Coast life, Windsor-Essex County will always be home. The Windsor-Detroit area is a hidden gem, filled with passionate and innovative people. Cross-Border Sales and Financing was my favorite class in law school. I use this material in my daily practice, whether I am reviewing contracts from American based companies or researching potential issues with exporting energy across the border.
Do you have any advice for current Dual JD students or law students in general?
My advice for current Dual JD students is to stay true to yourself and take advantage of every opportunity that comes your way. Everyone comes to law school for a different reason, but don't ever doubt whether your "reason" is the right one. There are so many opportunities out there, don't be scared to explore and do something different. You will be working in this profession for a long time so you might as well mold your path into one that makes you happy!
Neil Harris ('13), Associate Lawyer, Dentons Canada LLP - Calgary, AB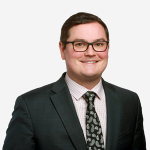 "My experience as a student in the Dual JD Program was a very rewarding one. From the very start, there was an emphasis on experiential learning and professionalism. I didn't just learn the law – I learned how to be a lawyer. I took classes that prioritized practical legal skills, such as drafting, research, and file management, that made my transition from student to lawyer very smooth. In addition, I gained those invaluable "soft skills" that have made all the difference in my career. Hard work, time management, relationship building, and effective communication are now a second nature to me. My time in the Dual JD Program was both fun and challenging, and that experience is what sets me apart from other young lawyers." 
What is your current role? Describe your work. 
I am an Associate Lawyer in the Calgary office of Dentons Canada LLP. I am a member of the Banking and Finance practice group, and act for both borrowers and lenders on mid-market and syndicated commercial lending transactions in various industry contexts. My work is very client-focused, with varying degrees of collaboration depending on transaction size and complexity. 
What was the most rewarding part of your law school experience?
As a whole, my experience in the Dual JD Program was very rewarding. I loved it, and honestly wouldn't change anything. In particular, the opportunities I had to learn real-world practice skills were invaluable to my career. My favourite law school course was an experiential law firm program (LFP) focused on commercial real estate transactions. Throughout the semester, we learned about and submitted assignments related to the purchase and sale of commercial real estate. Among other things, I learned how to structure and plan transactions, review documents related to survey matters and easements, and draft letters of intent, leases, and closing documents. This course really prepared me for my career in transactional law.  
Do you have any advice for current Dual JD students or law students in general? 
Law school is a life-changing commitment, and students need to go in to law school ready to give it their all. Speaking from experience, both the first year of law school and the first year working as an associate lawyer can feel overwhelming at times. I'm fortunate that I learned both file management and time management skills while in law school, and that I had good mentors who encouraged me not to give up. It's so important for law students to network and to build up relationships with as many people as possible, and to seek insight and knowledge from senior people in the legal profession.